Livingston County's Original Garden Center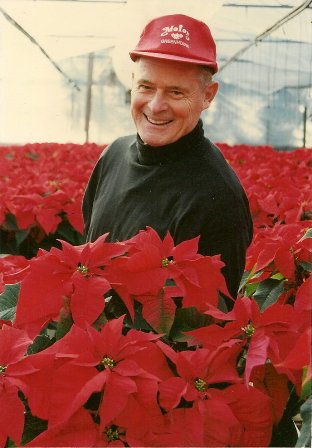 After obtaining a Horticulture degree from Michigan State University, a young Jim Meier began his dream in 1954 by opening a quaint garden center in Detroit Michigan. With his passion and expertise Jim shortly began searching Michigan for his "dream piece of property." While delivering flowers he stumbled upon his ideal location on Woodland Lake in Brighton Michigan.
In 1960 Jim and his wife Helen along with their 5 children moved to Brighton where they slowly expanded their garden center and became apart of Livingston County. Due to their quality and dependability, Meier Flowerland opened an additional growing facility in 1987. Currently with 2 locations, the Meier family plants and cares for all products on 16 acres with more than 25 greenhouses.
Now in its third generation, the Meier family has been happy to serve Livingston County.
On behalf of Jim Meier, "Thank you for giving me and my family the opportunity to do what we love."