Spring/ Summer:
Meier Flowerland is the King of Spring! We have EVERYTHING you need to complete and enhance your outdoor oasis. Add color to your porch with one of our gigantic hanging basket combinations. Create your own patio pots by choosing from our endless selection of Proven Winner accent plants. Looking to add life to your perennial garden? We carry a wide range of perennials for both sun and shade.
Meier Flowerland has Livingston County's largest selection of vegetables and herbs. Three greenhouses are filled with vegetables, a-z.
We also offer bagged mulch, soil and fertilizers. We have everything you'll need to maintain your flowers and keep them looking healthy all summer long!

Fall: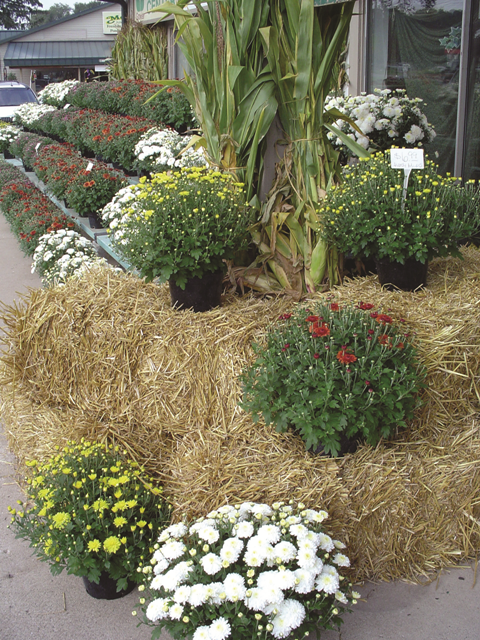 Add warmth to your fall season by including fall décor to your yard. Cornstalks, straw, pumpkins, and gourds; Meier Flowerland carries everything you need to create the perfect fall atmosphere.
Our hardy mums are unlike any other. They come in every color and are so full you'll be lucky to fit your arms around them! Protecting your mums through the winter is key. Stop in for expert advice to ensure your hardy mums come back year after year.
Winter: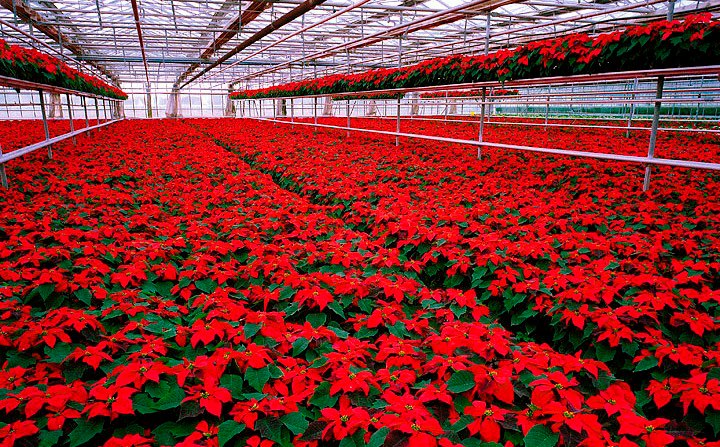 Add sparkle to the holiday season with one of a kind winter décor at Meier Flowerland. We grow over 10,000 poinsettias in every color imaginable. We also carry all of your outdoor winter decorations including handmade wreaths, roping, winter hanging baskets, and porch pots. Select a fresh cut Christmas tree from the thousands we carry. Looking for something different? We flock Christmas trees too! Get a tree flocked in any color, red, blue, or even pink.
The holiday season is a time to celebrate loved ones. Meier Flowerland has hundreds of handmade cemetery blanks and cones.